Personnel Profile
Full employee profile data management
Personal Details
Allows you to store Employee data such as name, age, gender, marital status, Phone, E-mail, Blood Type, Bio Info, Military Service Info and Social Media Accounts Info.
Work Specific Details
Employees can view their work specific data such as Company, organization unit, team, group, pay grade, Job, Position, Location, direct manager and hire date.
Documents/ Photos
Employees can submit all requisite documents and also download those pushed by their admins.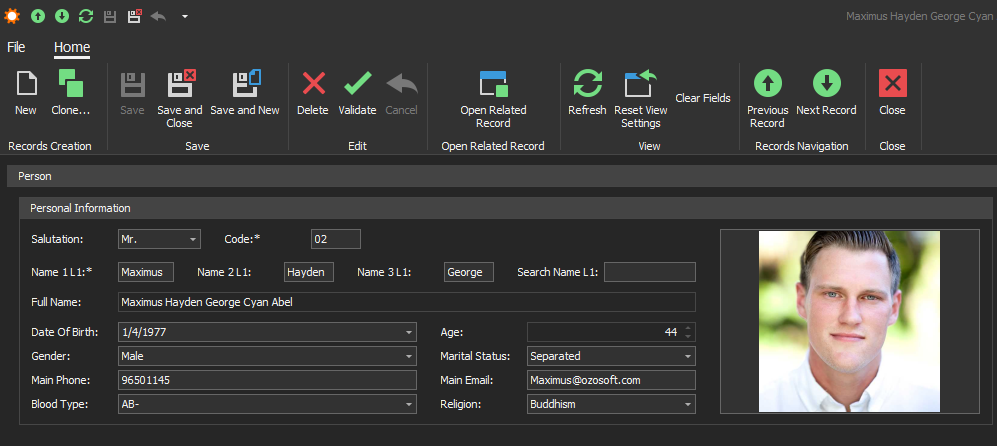 Employee Qualification
It enables you to maintain all necessary data about employee's qualifications like Education, Certifications, Awards and Skills in a single place.